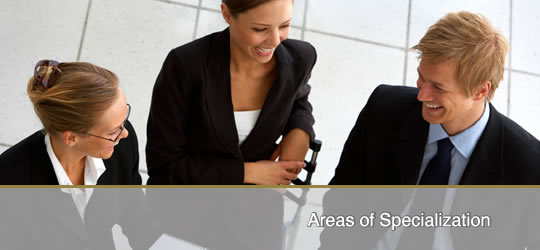 Contact us
If you would like to be considered for current or future searches, please send us your information by doing one of the following:
Please view examples of the current searches in the Job Listing section. When you see a position you are particularly interested in, please click on "apply for this position" and an email will be formatted addressed to the relevant recruiter in charge of the search. Please attach your resume, detailed career plans and contact information. This will be sent to the Recruiter indicated at the bottom of the job description. We will review your information and reply to you as soon as possible.


If applying for positions in categories in which we generally accept search assignments, please be very detailed in your career plans; letting us know your desires in: the specific functionality, title, base salary range, geographic considerations, industry, management environment etc. Send your resume in MS Word Format and it will be forwarded to, and reviewed by, a specialist in your area of concentration from our team of recruiters


Please send all correspondence via email with the information requested above either in MS Word format or embedded within the email. We do not accept faxed resumes or applications.
If you do not see a position that exactly matches your interests, please send us your resume along with your detailed career plan (see career planning and management section if unsure of your career plans), so that we may review it and compare it to our current assignments. Your resume and career plans will be stored in our database for future reference. Please make sure that you keep us updated on changes to either your career plan or resume. Changes/ updates in either of these documents may trigger potential suitability which might not have been apparent without them. If we have a position which matches your goals and professional qualifications, we will contact you immediately.
Download Employment forms