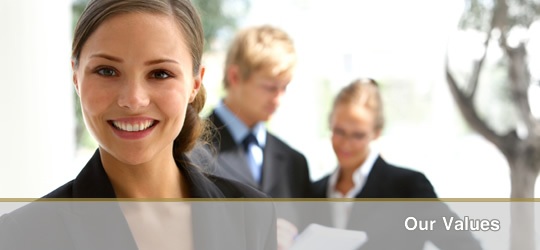 The Farwell Group Values
As executive search professionals, the processes we utilize, the assessments we conduct, the insights and advice we offer, and the recruiting solutions for which we are known can have a significant impact on the companies, the teams, the individuals and their careers as well as the lives of their families.
We take these responsibilities very seriously. Our code of professional ethics is built upon a rock solid foundation of honesty, integrity and confidentiality. Each executive placement and each career move will have a strategic impact on both our client companies and the individuals with whom we work. Taking great care with these responsibilities and relationships is always foremost in our minds in everything we do.
Our clear brand differentiation is that we value and are valued for the quality we provide at every step of the search assignment process, whether we have been retained to recruit a key senior executive, or to find a more junior team member with critical skills. Our search process is well regarded as very thorough, efficient and targeted to meet the strategic and tactical needs of each client.
Our core philosophy is to value long-term relationships above short-term gain and to create a partnership with our clients. We invest fully in the training and development of our own people and in technology, and pursue a relentless dedication to quality work.
Check our Job Postings:
Peruse current search assignments and apply for these positions by automatically linking with one of our executive recruiters.